Congratulations! Now that you're an American citizen, you have an opportunity to make lasting contributions to both your community and adopted country. Your efforts will help ensure that America's promise of freedom, democracy, and liberty is secured for generations to come.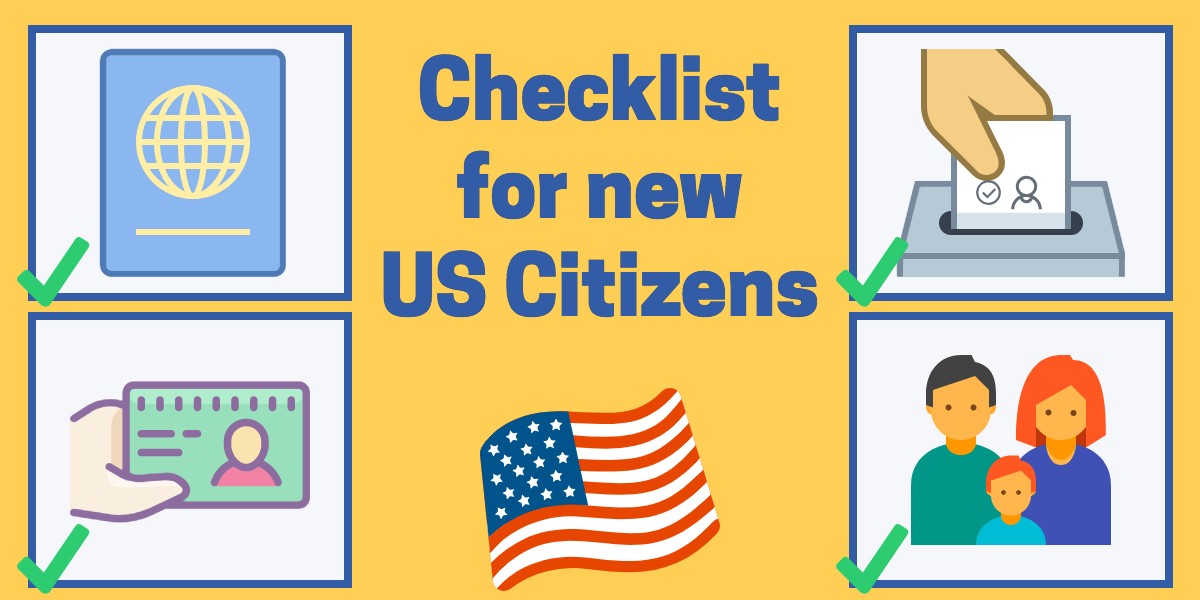 Apply for US Passport
Now that you are a U.S. citizen, you can apply for a U.S. passport from the U.S. Department of State. You will need to submit your original Form N-550, Certificate of Naturalization, when applying for your U.S. passport. For more information, passport forms, and to find a passport acceptance facility near you please visit www.Travel.State.Gov. You may also apply for a U.S. passport for any children under the age of 18 who automatically acquired citizenship based on your naturalization.
Register to Vote
As a new U.S. citizen, you may register to vote. You can register to vote by applying in person, by mail, at public assistance offices, or when you apply for or renew your driver's license. Visit the U.S. Election Assistance Commission's website at www.eac.gov for more information
Update Your Social Security Record
You will need to visit Social Security so they can update your Social Security record. Wait at least 10 days after your ceremony before doing so and be prepared to show them your Certificate of Naturalization or your U.S. passport. It is important that your Social Security record is accurate because you will need your Social Security Number (SSN) to get a job, collect Social Security benefits, and receive other government services. When you are hired for a job, your employer can enter your SSN into a Department of Homeland Security Internet program, E-Verify, to determine your eligibility to work in the United States. If your record has not been updated, this may impact your work eligibility.
Obtain a Certificate of Citizenship for Your Child
If you have a child who is a lawful permanent resident under the age of 18 on the day you naturalize, he or she may have automatically acquired U.S. citizenship. To obtain evidence of your child's acquired U.S. citizenship status, you may apply for a U.S. passport from the U.S. Department of State or for a Certificate of Citizenship using Form N-600, Application for Certificate of Citizenship, from USCIS.
Sponsor Family Members to Come to the US
As a citizen of the United States, you may petition for certain relatives to become lawful permanent residents by obtaining what is often referred to as a "Green Card." To do so, you need to sponsor your relative and be able to prove that you have enough income or assets to support your relative(s) in the United States.
---
---